Network Storage Solutions for Interactive Media Industry

Solutions for Backup, Storage and File Management
Synology DiskStations are a perfect backup and file sharing solution for doctor office, medical clinic, hospitals and other medical organizations.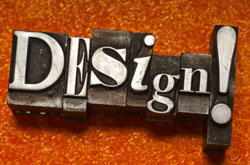 Using Synology DiskStations in a Creative Environment
Benefits of Synology DiskStations in for Creative Environments
Save Time: Fast transfer speeds for large multi-media files
Peace of Mind: Scheduled backups
Affordable: Works with all budgets
Customize: Create custom pages for your clients to view your work on the Synology web server
Easy: You don't need an IT staff to setup and use
Value: Get more for your money with Synology solutions
Read the White Paper:Small Business Data Storage Solutions: Which Direction Should Your Creative Company Take?
Features Recommended for Creative/Media Organizations
Photo Station
Audio Station
iTunes
UPnP
Network Backup
Collaboration, brainstorming, and production are key elements of any media or creative company. Often composed primarily of designers and artists, these companies create, share, and generate a massive amount of data comprised of large files. If a drive were to fail and data lost, so to would time, money, and clients. Synology NAS gives an office the advantage of centralized backup, alleviating the consequences of data loss, while RAID protects data against drive failure.
Companies generating media content also need the right tools. From professional photo editors to audio mixers, distributing and collaborating with this data is essential. Every Synology DiskStation is bundled with DiskStation Manager with many features that aid in data sharing and distribution. File Station functions as a file server that is accessible both from the office and remotely, so you always have access to your files. Photo Station with CoolIris plugin provides a sleek way to share photos and videos locally and over the internet while Audio Station plays both locally stored files as well as internet radio and streaming broadcasts.