Synology FlashStation FS2500

Cost-effective all-flash storage for small and medium-sized businesses
Synology Products
Synology FlashStation Series
Synology FlashStationFS2500 12 Bay Flash Storage Array
#FS2500
Get a Quote!
Click here to jump to more pricing!
Overview:
Synology FlashStation FS2500 features 12 bays for 2.5" SATA SSDs in a 1U enclosure. Its compact form factor and processing power make it an ideal solution for I/O-intensive and latency-sensitive applications such as VM storage and email servers in small to medium-size deployments. Powered by Synology DiskStation Manager (DSM), the FS2500 comes with reliable and easy-to-setup solutions for uptime and data protection.
High Performance
Handles intensive I/O efficiently with over 170,000/82,000 4K random read/write IOPS
Flexible Virtualization Storage
Certified support for VMware vSphere, Microsoft Hyper-V, Citrix XenServer, and OpenStack with Kubernetes CSI driver
Convenient Networking Options
Built-in dual 10GbE and dual Gigabit Ethernet ports offer easy integration with existing environments
Data and Services Protection
Back up critical data and cut your recovery time objective with built-in data protection and high availability tools
Long-Term Support
Backed by Synology's 5-year limited warranty
Boost your applications with low-latency storage
With its compact 1U form factor, the 12-bay Synology FlashStation FS2500 is the ideal storage solution for small and medium-sized businesses looking to improve the responsiveness of I/O-intensive applications such as virtual machines (VMs), light databases, or email servers.

CPU
Quad-core AMD Ryzen

Throughput
Up to 172,552/82,917 4K random read/write IOPS

Form Factor
Rackmount 1U

Networking
Built-in dual 10GbE and dual Gigabit Ethernet ports
Dependable storage for many scenarios
Synology NAS is a versatile storage platform that fits perfectly in file server, block storage, or light application server roles that require high availability, reliability, and leading-edge storage technology.
Simple and efficient SAN storage
Choose certified block storage that fits into any environment from day one, with a short learning curve, easy management plugins, free snapshots, and built-in high availability options.
Fast and secure SMB file sharing
Get great shared file storage that makes permission management a breeze, with powerful RAID options, reliable SMB file serving, efficient backup tools, and easy maintenance.
Business application platform
Host cost-efficient business solutions, including a powerful free backup server, a versatile mail server, lightweight directory server, or surveillance server with transparent licensing.
Features:
All the connectivity options you need
Ample built-in and supported networking options ensure that your applications fully benefit from the speed of all-flash arrays and make the FS2500 easy to integrate in any IT environment.
Built-in connectivity
Leverage fast transfer speeds right out of the box and integrate easily with your existing infrastructure with dual 10GbE and dual 1GbE ports.
Support for 25/40GbE
Enable faster networking with 25 or 40GbE network interface cards, thanks to the PCIe 3.0 expansion slot.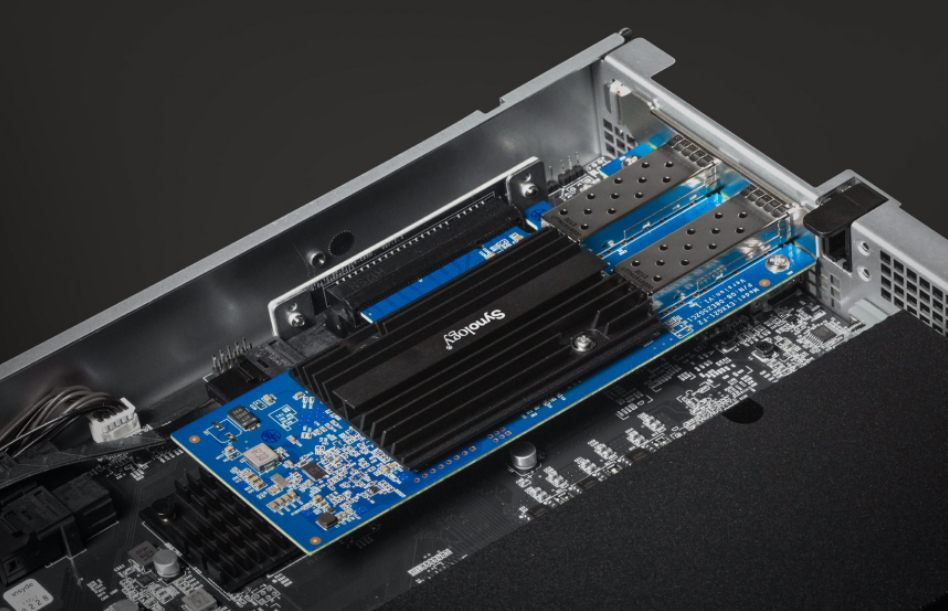 ---
Built to boost service continuity
The FS2500 protects data and services through robust hardware and software safeguards, ensuring access to your digital assets even in the face of disaster.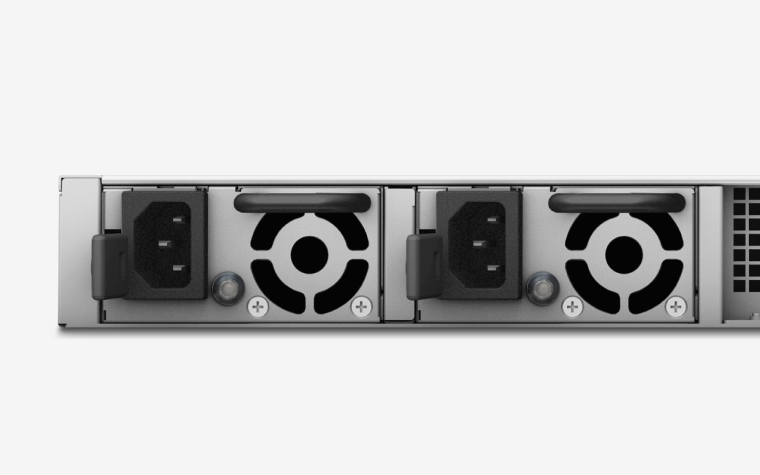 Dual power supply
Reduce the possibility of power disruptions on a single distribution channel or PDU adversely impacting data and service availability with redundant PSUs.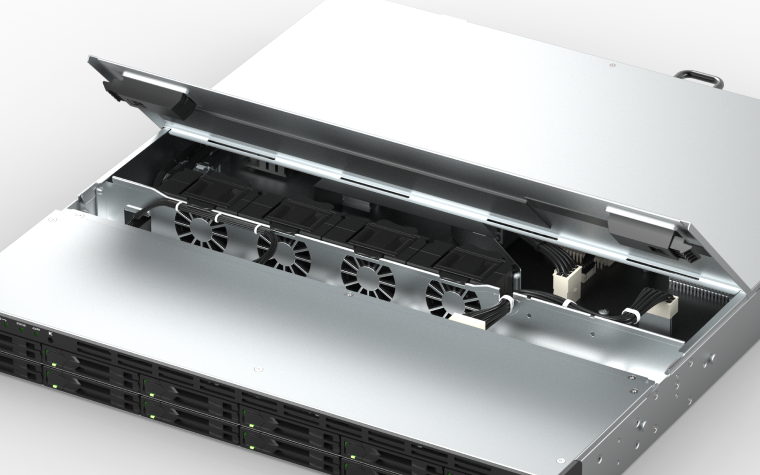 Modular components
The FS2500 also comes with hot-swappable fans and system trays for easy replacement in case of malfunction.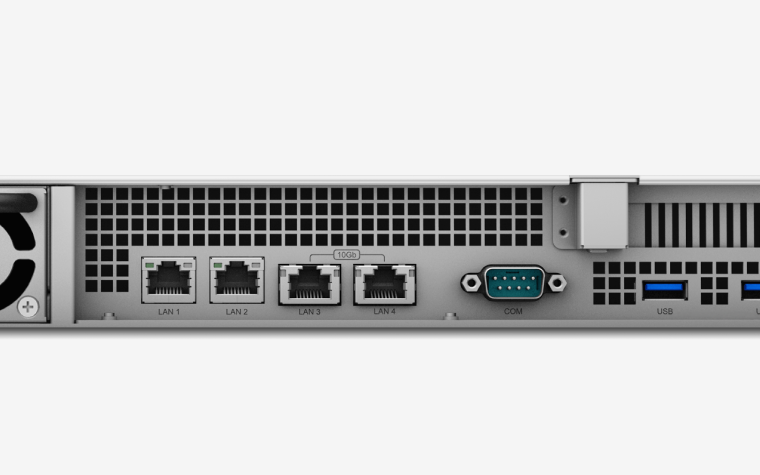 Automatic failover
Network ports supporting automatic failover eliminate single points of hardware failure, ensuring stable operation at all times.
---
Availability and Protection
Synology High Availability (SHA)
Enable automatic minute-level failover by pairing up two FS2500 units to create a high-availability cluster, minimizing service downtime in the event of a server failure.
Snapshot Replication
Create point-in-time snapshots of LUNs and shared folders with an RPO as low as 5 minutes, with support for granular version control.
Hyper Backup
Back up files, LUNs, applications, and system configurations on your NAS to other Synology NAS, Synology C2 Storage, public cloud platforms, USB devices, file servers, or local folders.

---
Flash volume deduplication
Leverage volume-wide deduplication to remove duplicate data on all-flash arrays and greatly increase storage efficiency. Eliminate redundant data to save up to 65% of storage space use in applications like virtual desktop infrastructure and virtual machines.

---
Certified storage for VMs and containers
Deploy and facilitate storage operations in various virtualization environments with full certification for VMware vSphere, Microsoft Hyper-V, Citrix XenServer, and OpenStack, and a Kubernetes CSI driver for integrated volume management.
VM and container storage on all-flash arrays can benefit from volume-wide data deduplication, a technology that removes identical data to optimize storage use.

---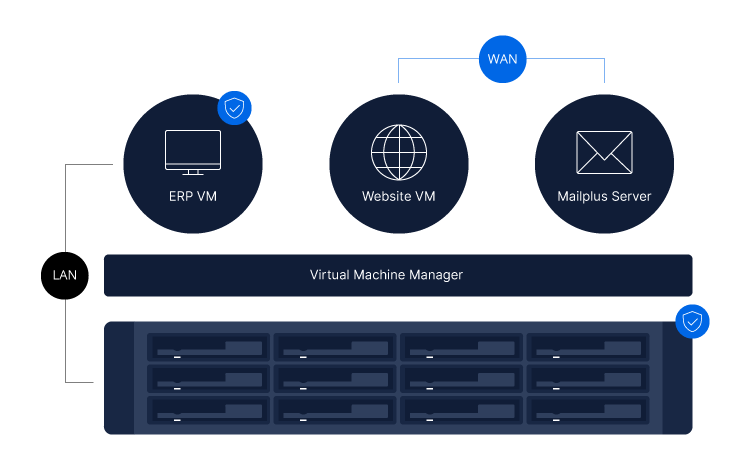 Alternative VM host for testing and recovery
Synology Virtual Machine Manager (VMM) is a hypervisor for Windows and Linux VMs or Virtual DSM, a virtualized version of DSM.4 Use your Synology device as an alternative host for VMs to quickly recover services following failure or run failover copies of PCs, servers, and VMs created with Active Backup for Business (ABB), DSM's data protection tool for physical and virtual environments.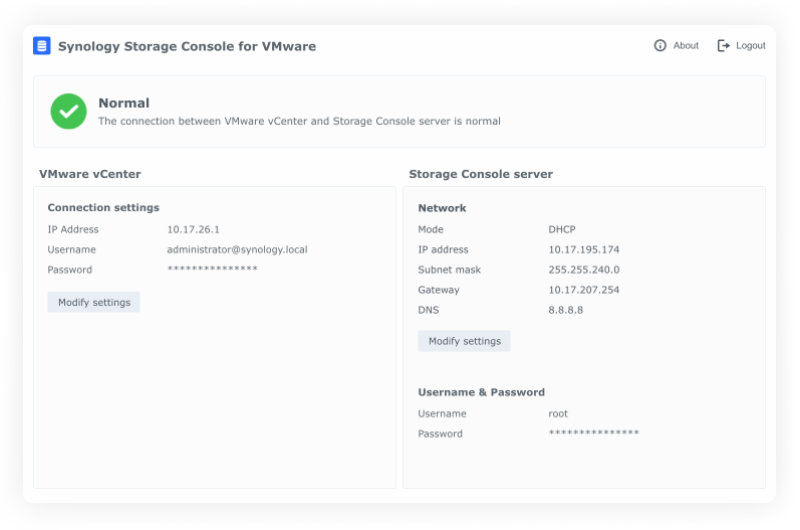 Streamlined configuration and administration
Manage storage directly from your hypervisor with Synology Storage Console for VMware or Windows platforms, provision volumes directly from the Kubernetes CLI, and offload storage operations and speed up data transfer through VMware VAAI integration and Windows ODX.
---
Get more with DiskStation Manager
Take advantage of a whole host of native productivity, management, and security solutions available on the web-based Synology DSM operating system.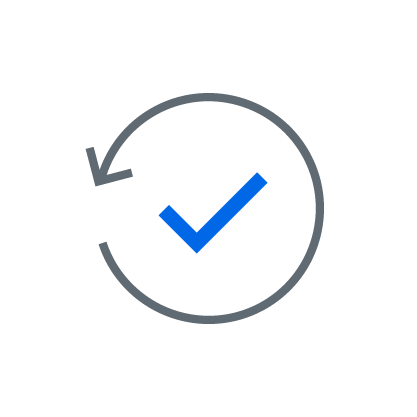 Data Protection
Keep your business safe from data loss and minimize service downtime.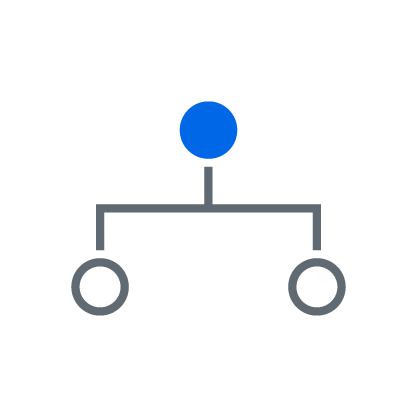 User Management
Manage user accounts and devices throughout your business with powerful directory services.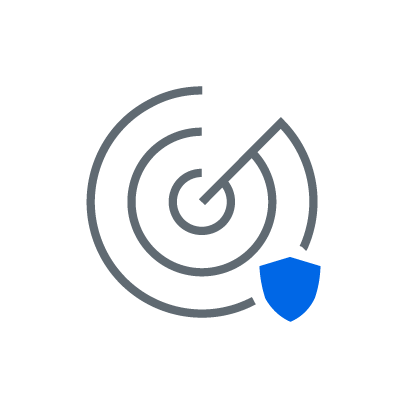 Security
Shield your Synology NAS from the most sophisticated threats with industry-leading security solutions.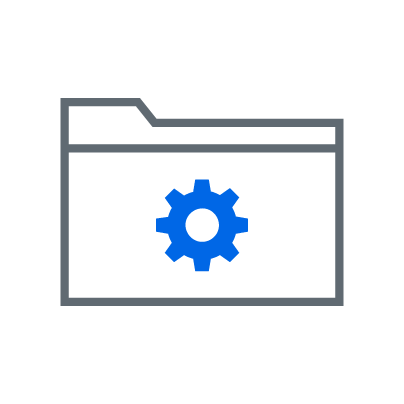 File Management
Manage, sync, and share files from multiple devices through a centralized platform.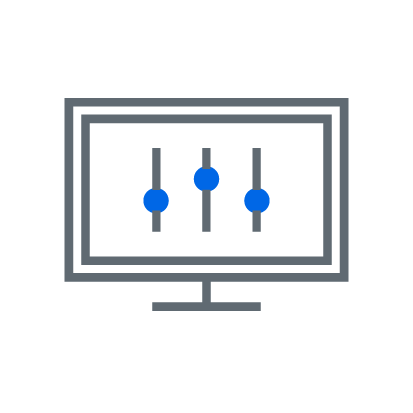 System Administration
Manage the health of your deployments and centrally administer updates with ease.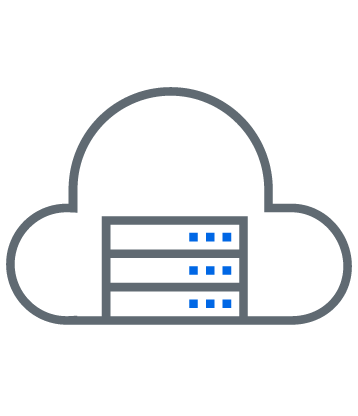 Public Cloud Integration
Back up and synchronize data easily between public cloud accounts and your NAS.
---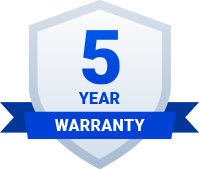 5-year warranty
At Synology, we are committed to product innovation and quality. Synology guarantees a robust and reliable data management experience with a 5-year limited warranty, providing responsive technical support and hardware replacement services to maximize your return on investment.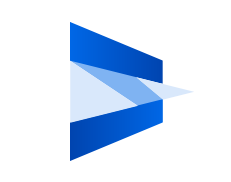 Synology Replacement Service (SRS)
SRS provides free advance replacement units as early as the next business day in selected regions, maximizing the service uptime for your mission-critical storage and ensuring your business continuity.
Specifications:

Power Button & Indicator
Status indicator
Alert indicator
Beep off button
Drive status indicator
Drive tray
Power port
PCI Express Expansion Slot
PSU Indicators and Beep Off Buttons
PSU Fans
1GbE RJ-45 port
10GbE RJ-45 port
Console port
USB 3.2 Gen 1 port
Reset button
FS2500 Hardware Specifications:
Hardware Specifications
CPU
AMD Ryzen V1780B quad-core (8-thread) 3.35 GHz, max boost clock up to 3.6 GHz
Hardware encryption engine
AES-NI
Memory
8 GB DDR4 ECC UDIMM (expandable up to 32 GB)
Compatible drive type

12 x 2.5" SATA SSD (drives not included)
Only drives listed on the compatibility list can be used to create storage pools

Hot swappable drive
Yes
External port
2 x USB 3.2 Gen 1 ports
Form factor
Rackmount 1U
Size (Height x Width x Depth)

44 x 437.5 x 521.9 mm
44 x 481.9 x 555.9 mm (with server ears)

Weight
8.3 kg
LAN port

2 x 1Gbe RJ-45
2 x 10GbE RJ-45

PCIe expansion

1 x 8 width slot, Gen 3.0 x4 lanes
Supports network interface cards

Wake on LAN/WAN
Yes (only on 1GbE ports)
Scheduled power on/of
Yes
System fan
4 x (40 x 40 x 28 mm)
AC input power voltage
100 V to 240 V AC
Power Frequency
50/60 Hz, single phase
Operating Temperature
0°C to 35°C (32°F to 95°F)
Storage Temperature
-20°C to 60°C (-5°F to 140°F)
Relative Humidity
5% to 95% RH
Maximum operating altitude
5,000 m (16,400 ft)
General DSM specification
Networking protocol
SMB, AFP, NFS, FTP, WebDAV, CalDAV, iSCSI, Telnet, SSH, SNMP, and VPN (PPTP, OpenVPN, L2TP)
File system

Internal: Btrfs, ext4
External: Btrfs, ext4, ext3, FAT, NTFS, HFS+, exFAT

Supported RAID type
Synology RAID F1, Basic, JBOD, RAID 0, RAID 1, RAID 5, RAID 6, and RAID 10
Storage management

Maximum single volume size: 108TB/200TB
Maximum system snapshots: 65,536
Maximum internal volume: 256

SSD cache

Read/write cache support
2.5" SATA SSD support

File sharing capability

Maximum local user account: 16,000
Maximum local group: 512
Maximum shared folder: 512
• Maximum concurrent SMB/NFS/AFP/FTP connections: 2,000 (8,000 with RAM expansion)

Privilege
Windows Access Control List (ACL), application privileges
Directory service
Connects with Windows AD/LDAP servers enabling domain users to login via SMB/NFS/AFP/FTP/File Station using their existing credentials
Virtualization
VMware vSphere, Microsoft Hyper-V, Citrix XenServer, OpenStack, and Kubernetes
Security
Firewall, shared folder encryption, SMB encryption, FTP over SSL/TLS, SFTP, rsync over SSH, login auto block, Let's Encrypt support, and HTTPS (customizable cipher suite)
Supported browser
Google Chrome, Firefox, Microsoft Edge, Safari 13 and later, and Safari (iOS 13.0 and later) on iPad, Chrome (Android 11.0 and later) on tablets
File Server & Synchronization
Drive
Synchronizes files across Windows, macOS, Linux, Android and iOS. The built-in cross-platform portal allows access to data anytime and anywhere

Maximum number of hosted files: 5,000,000
Maximum number of concurrent connections for PC clients: 900

File Station
Provides virtual drives, remote folders, Windows ACL editor, compression/extraction of archived files, bandwidth control for specific users/groups, creation of sharing links, and transfer logs
Hybrid Share
Efficiently synchronizes files across sites by keeping shared data on Synology C2 Storage and streaming files to Synology NAS worldwide on request. Frequently requested files are cached at each site for low-latency access
FTP Server
Supports bandwidth control for TCP connections, custom FTP passive port ranges, anonymous FTP, FTP over TLS/SSL and SFTP protocols, network booting with TFTP and PXE support, and transfer logs
Presto File Server
Enables high-speed data transfer over WAN through the exclusive SITA technology between Synology NAS and desktop platforms
Cloud Sync
Offers one or two-way synchronization with public cloud storage providers including Alibaba Cloud OSS, Backblaze B2, Baidu Cloud, Box, Dropbox, Google Cloud Storage, Google Drive, hubiC, MegaDisk, Microsoft OneDrive, OpenStack Swift-compatible storage, Tencent COS, WebDAV servers and Yandex Disk
Universal Search
Search through files, metadata, and more on your NAS. Integration with Windows Search and macOS Spotlight makes it easy to find files
Migration Assistant
Migrates data, system setting, and applications seamlessly from one Synology NAS to another to ensure maximum service availability
SAN Storage & Virtualization
SAN Manager

Maximum number of iSCSI targets: 256
Maximum number of LUNs: 512
LUN Clone/Snapshot, Windows ODX support

Virtual Machine Manager
Supports running Windows, Linux, and Virtual DSM-based virtual machines on Synology NAS
Data Protection & Backup Solution
Hyper Backup
Supports local backup, network backup, and data backup to other servers and public clouds, including C2 Storage
Backup tools

DSM configuration backup, macOS Time Machine support, Synology Drive Client desktop application
Shared folder sync supports a maximum of 32 tasks

Snapshot Replication

Maximum of shared folder snapshots: 1,024
Maximum of replication: 64

Synology High Availability
Reduces service downtime by combining two identical NAS into a high-availability cluster
Active Backup for Business
An all-in-one backup solution designed for heterogeneous business IT environments. It enables IT admins to remotely manage and protect PCs, servers, and VMs from one centralized console
Active Backup for Google Workspace
Supports backup and restoration of Google Workspace My Drive, Team Drive, Gmail, Contacts, and Calendar
Active Backup for Microsoft 365
Supports backup and restoration of Microsoft 365 OneDrive for Business, Outlook, Contacts, and Calendar
Productivity & Collaboration
Collaboration tools
Collaborate with instant messaging service Synology Chat, online documents editor Synology Office, and scheduling assistant Synology Calendar

Chat maximum user: 4,000
Office maximum user: 2,900
Calendar: support CalDAV and access via mobile devices

Note Station
A note taking platform that supports rich text, note organization and versioning, encryption, sharing, media embedding, and attachments
Synology MailPlus Server
A secure, reliable, and private mail solution featuring high-availability, load balancing, security, and filtering options
Synology MailPlus
An intuitive webmail interface for Synology MailPlus Server with configurable mail labels, filters, and user interface
Surveillance
Surveillance Station
Maximum IP cameras: 100, for a total of 3,000 FPS at 720p (H.264)
Management & Administration
Synology Directory Server
Provide a flexible and cost-effective domain controller solution
Central Management System
Provides a single interface to manage and monitor multiple Synology NAS models
VPN Server

Maximum connections: 60
Supported VPN protocols: PPTP, OpenVPN, L2TP/IPSec

Active Insight
Gain useful intelligence, including health statistics of all NAS deployments across multiple sites and actionable advice to solve any issues, on a centralized cloud-hosted management platform
Storage Analyzer
Displays volume and quota usage, total size of files, volume usage and trends based on past usage, size of shared folders, large files, most recently modified files, and least recently accessed files
Antivirus Essential
Provides full system scans, scheduled scans, white list customization, and auto-update of virus definitions
Web Station
Enables hosting for up to 30 websites with support for PHP/MariaDB and 3rd-party applications
Other packages
DNS Server, RADIUS Server, and Log Center
Others
iOS/Android applications
Synology Drive, Synology MailPlus, Synology Secure SignIn, Synology Chat, Synology LiveCam, Synology Active Insight, DS cam, DS file, DS finder, and DS note
Other packages
Additional 3rd-party packages are available in the Package Center
Certifications and Packaging
Environment safety
RoHS compliant
Package content

1 x FS2500 main unit
1 x Quick Installation Guide
1 x Accessory pack
2 x AC power cords

Optional accessories

DDR4 ECC UDIMM: D4EU01-8G / D4EU01-16G
10GbE Network Interface Cards: E10G21-F2 / E10G18-T2 / E10G18-T1
25GbE Network Interface Card: E25G21-F2
2.5" SATA SSD: SAT5200 / SAT5210
MailPlus License Pack
Surveillance Device License Pack
Virtual DSM License Pack
Sliding Rail Kit: RKS-01

Warranty
5 Years
Pricing and product availability subject to change without notice.
Synology Products
Synology FlashStation Series
Synology FlashStationFS2500 12 Bay Flash Storage Array
#FS2500
Get a Quote!